The Anti- Wine Glass!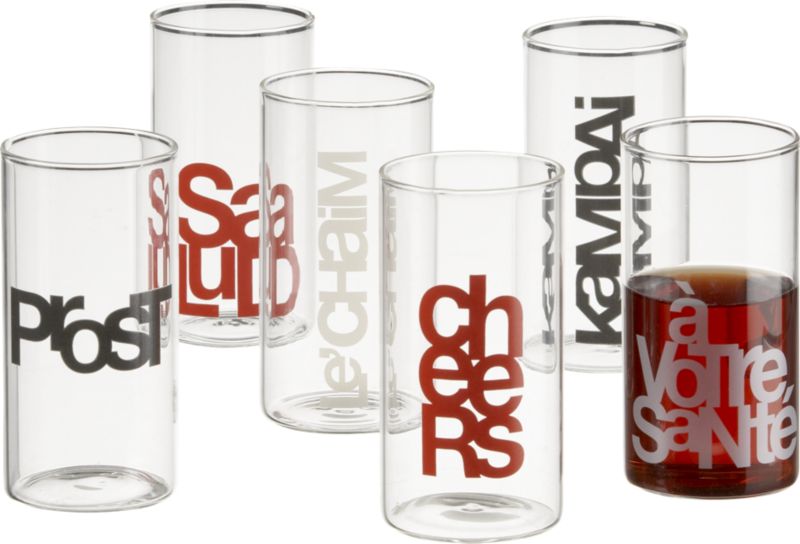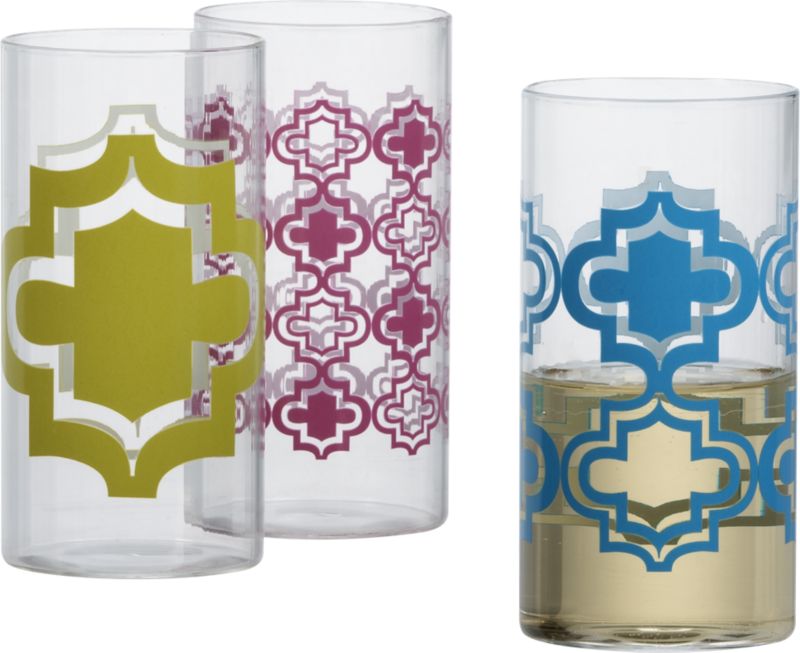 Left: Etsy.com- Jen's Closet; Middle: cb2.com - cheers wine glasses; Right: cb2.com- ibiza wine glasses. Click any picture to go to the website.
I've decided that I'm not going to register for any wine glasses, the stems break off too easily! Drinking wine, or any beverage be it alcoholic or not, is just more fun in these juice glasses. I will still keep one set of stemmed wine glasses around for those who are not as anti-wine glass as myself.
The glasses on the left are actually for wine, but I'll forgive them that. The only problem is they don't have the Gaelic "cheers"- Slainte! The glasses in the middle are so fun and perfect for a summertime soiree. They'll fit right in with my Moroccan inspired Outdoor Living Area (the theme of my Outdoor Living Area changes often). I love the vintage gold rimmed glasses on the right from etsy.com, they are classy but so functional.
Slainte!!